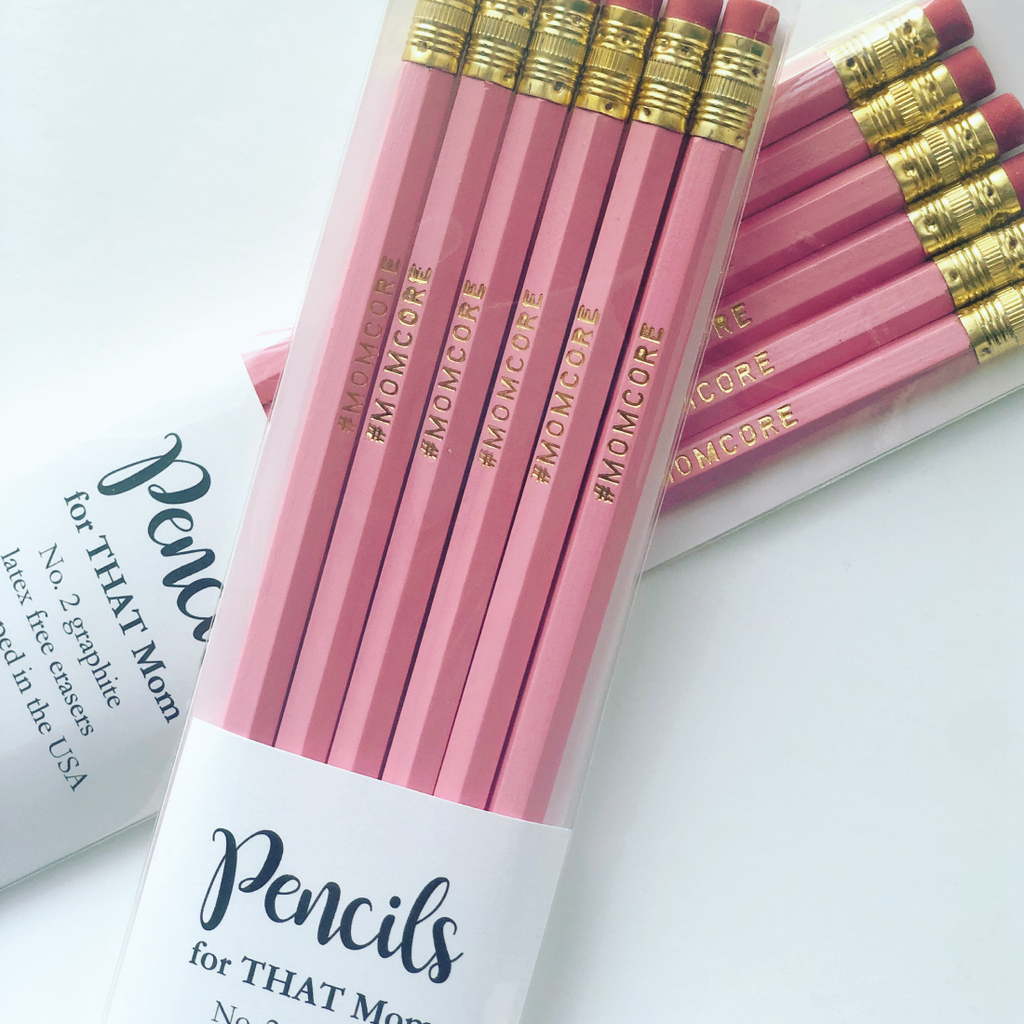 #MOMCORE Pencil Set of 6
She is so #momcore she deserves this set of pencils!
Each set of 6 is foil stamped in gold and includes the following:
- 6 Light Pink - #MOMCORE
The Pencils contain No. 2 graphite, latex-free pink erasers and gold ferrules.
The pencils arrive un-sharpened. Made in the U.S.A.
item #P2001
---
Share this Product
---
More from this collection